Fashion is a very significant part of our lives since what we wear and how we choose to carry ourselves there are many who love to make an effort and are conscious about what they wear. Not only that, but they also have opinions on fashion trends that they see around them and have a very fashionable outlook towards life. So, if you're guilty of doing the above and you would like to call yourself a fashion fanatic, you're at the right place. We're going to talk about hobbies that are not only going to sustain your love for fashion but would help you explore it. 
Fashion illustration is the first step towards becoming a fashion designer. If you love fashion and you have a flair for paintbrushes as well, fashion illustration is just the hobby you need to enhance your creativity. Make illustrations of fashionable clothes and outfits on models that are unique and innovative. This would go a long way in sustaining your interest in clothes and prompt you to try out new designs and patterns every day. With time, you can try creating your own outfits and bring your illustrations to life.
Fashion styling is a great hobby and career for fashion enthusiasts. It includes styling different clothing and jewelry pieces to create an entire outfit. You can start by styling your loved ones for events and occasions around you. With time, you can enroll yourself in courses and classes conducted by famous fashion stylists. In this way, you would gain exposure. If you're passionate about styling, you can go ahead and apply for assisting your favorite celebrity stylists. What could be better than being surrounded by everything related to fashion all day long? Not much, for sure!
The best way to wear fashionable clothes and get paid for the same is by being a fashion model. If you love wearing trendy clothes and posing in them, modeling would just be your thing. You would have to train yourself as a model and get your portfolio done by a fashion photographer. You would have to provide your portfolio to modeling agencies and individual designers and wait for them to shortlist you.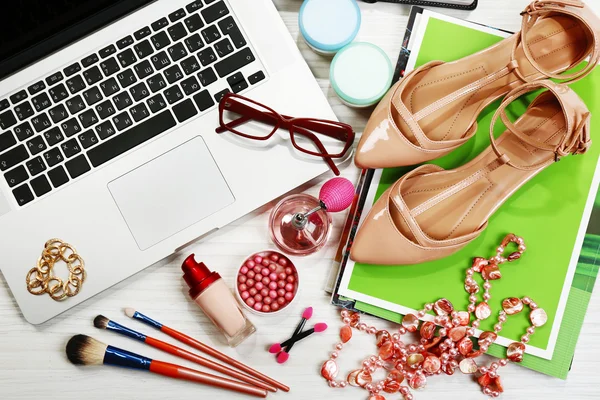 If you are passionate about fashion and style, then you must have seen some top fashion bloggers and influencers on Instagram.These fashion blogs not only provide a platform to the bloggers, but they also bring lots of opportunities their way. You will be surprised to discover the many ways fashion bloggers make money from their blogs.